The LUNA Commons site provides free access to over 225,000 images from more than 15 important collections of cultural materials, including paintings, maps, books, sculpture, gardens, Americana, posters, fashion, and more...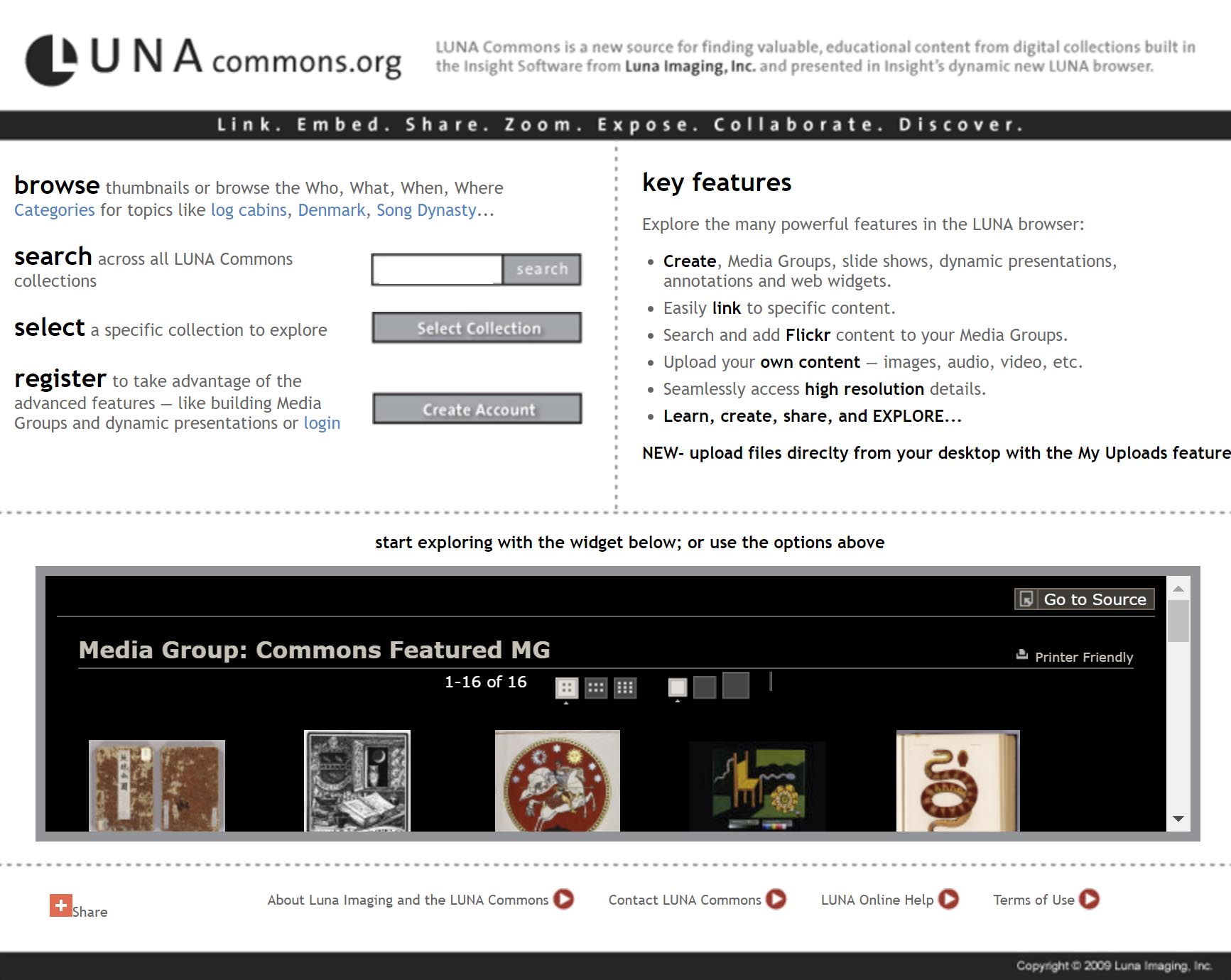 Browse Collections in LUNA Commons
The LUNA Browser used by the LUNA Commons site allows searching across all the collections and combining images from many collections at once.  For example, Rumsey Historical Maps can be combined with Japanese Historical Maps and Maps of Africa, to create groups of images like the one below.  Use the arrows to advance the slide-show; click on the little "i" to view the catalog record; click on "Go to Source" to see the slide-show full screen.