Search results from Blog
Viewing: Related Collections
Old Maps Online www.oldmapsonline.org is a search portal for historical maps from five different map libraries in Europe and the United States. The David Rumsey Map Collection is a participating library. The search interface is similar to the MapRank search that is used on the Rumsey site. As of March 1, 2012, about 60,000 historical maps are in the search portal. It is expected that the number of participating libraries will increase over the coming year, along with the number of maps in the portal.  Below is the opening screen of the search portal: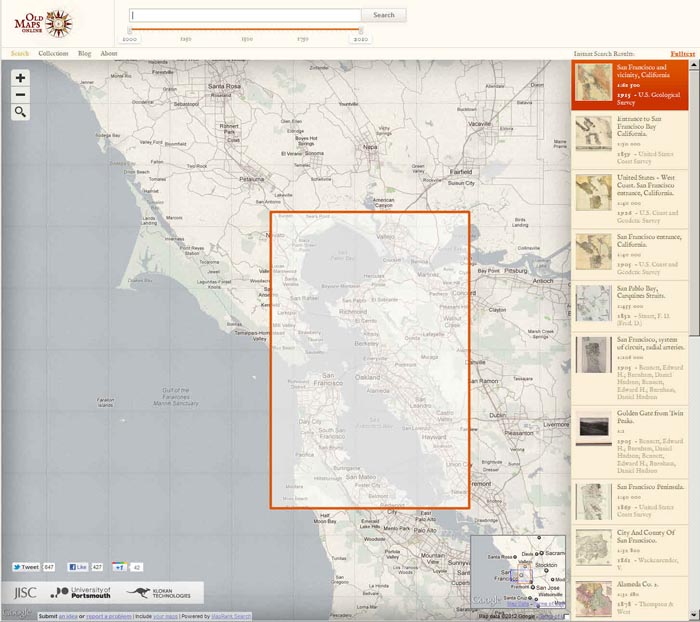 The LUNA Commons site provides free access to over 225,000 images from more than 15 important collections of cultural materials, including paintings, maps, books, sculpture, gardens, Americana, posters, fashion, and more...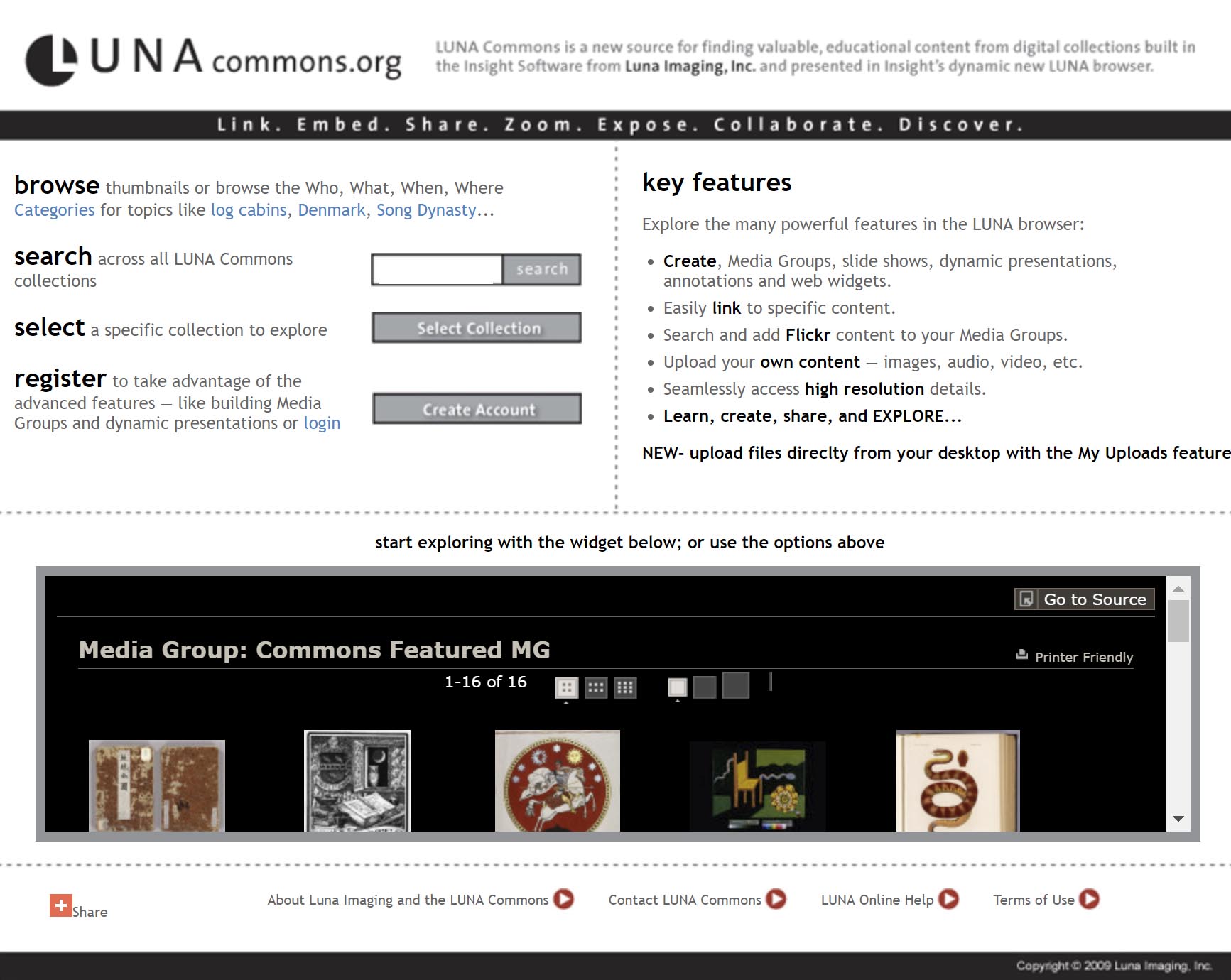 Browse Collections in LUNA Commons
The LUNA Browser used by the LUNA Commons site allows searching across all the collections and combining images from many collections at once.  For example, Rumsey Historical Maps can be combined with Japanese Historical Maps and Maps of Africa, to create groups of images like the one below.  Use the arrows to advance the slide-show; click on the little "i" to view the catalog record; click on "Go to Source" to see the slide-show full screen.
The remarkable collection of Japanese Historical Maps held by the East Asian Library at the University of California Berkeley campus have been put online over the last five years in a collaboration between David Rumsey and the library.  Over 1,500 images are currently online and the collection is expected to grow by several thousand more images.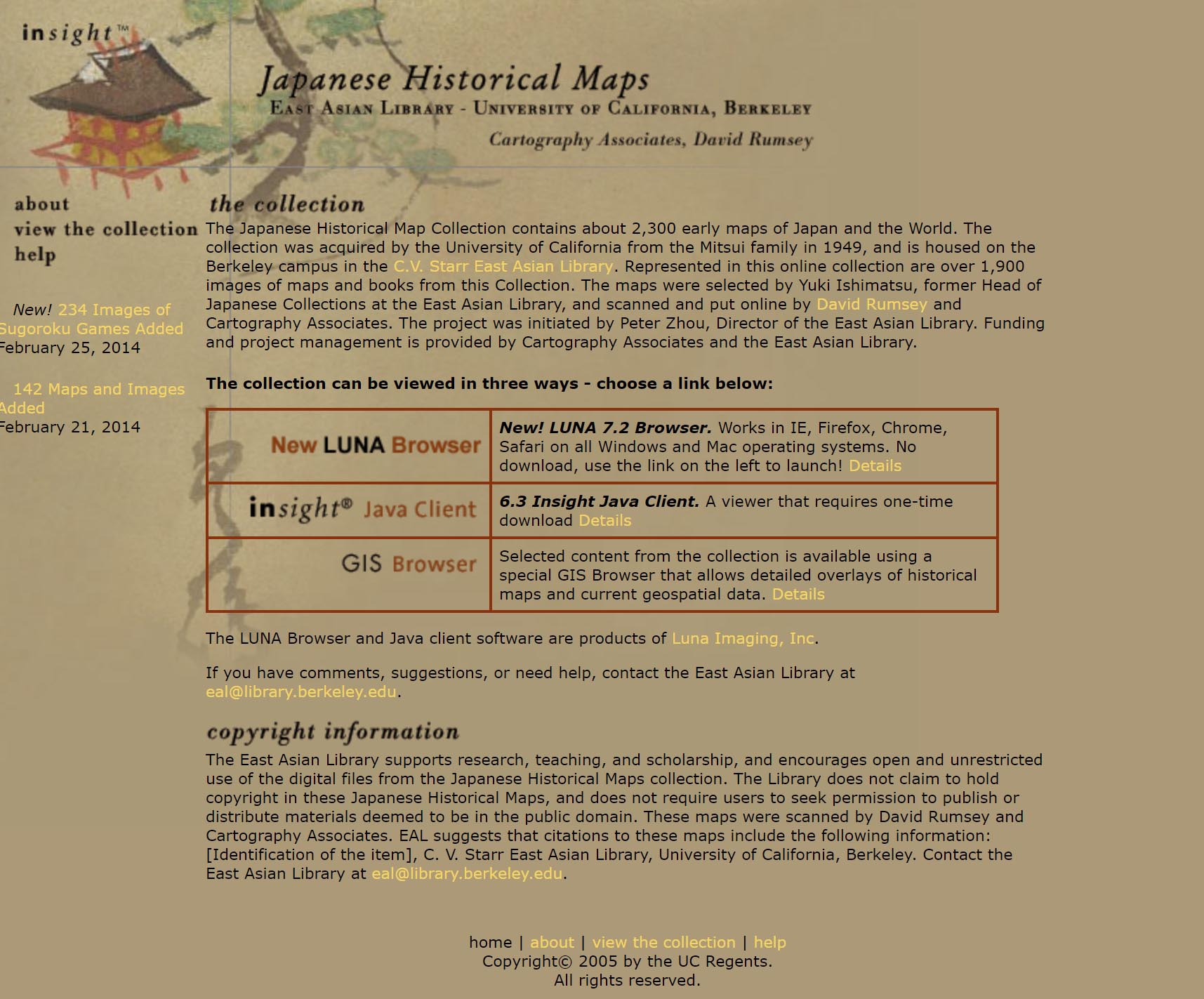 The site NASA Images was originally launched in July of 2008 and was hosted by the Internet Archive; it is now hosted by Luna Imaging as a public service.  It contains over 140,000 images and videos from NASA's archive. Luna Imaging and David Rumsey provided  the LUNA browser software.  Adam Brin created the first combined group of NASA's 25 separate websites by crawling them for images and data, and setting up the initial instance of NASA images in the Luna software.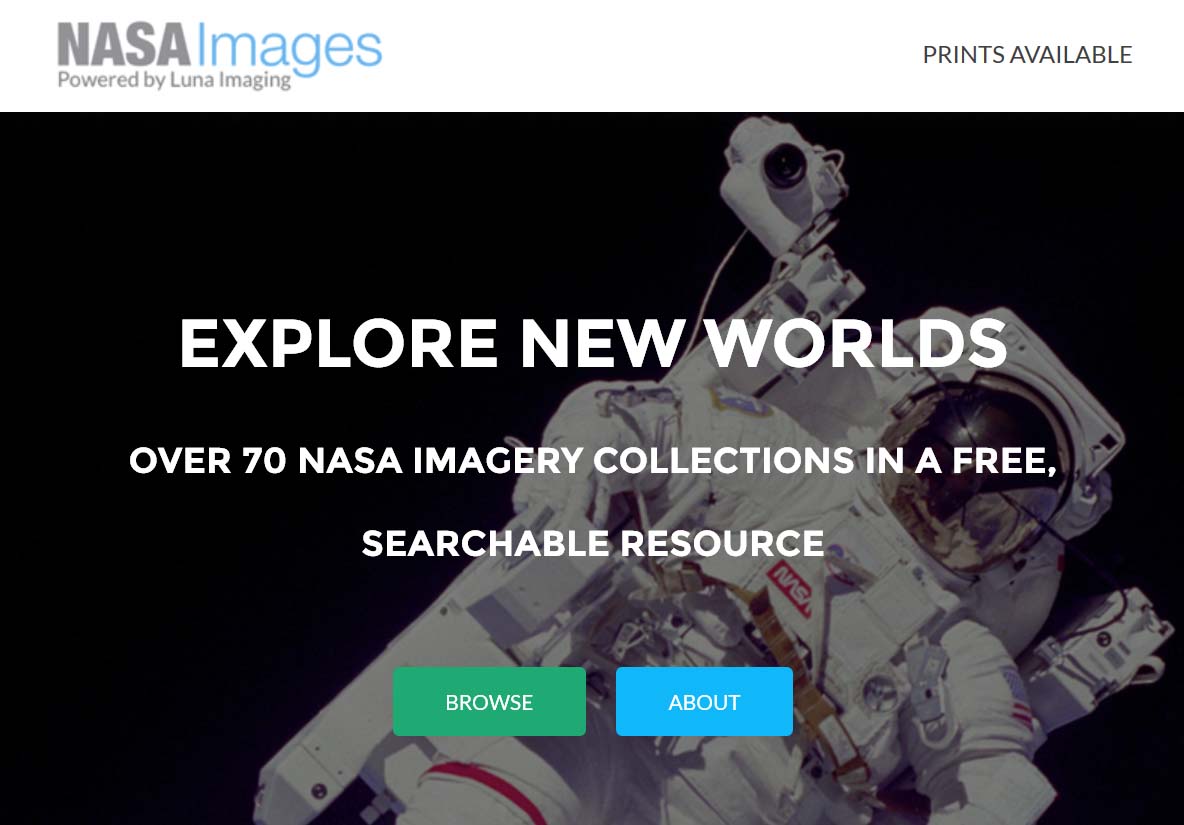 The Farber Gravestone Collection is an unusual resource containing over 13,500 images documenting the sculpture on more than 9,000 gravestones, most of which were made prior to 1800, in the Northeastern part of the United States. The late Daniel Farber of Worcester, Massachusetts, and his wife, Jessie Lie Farber, were responsible for the largest portion of the collection. This online version of the Farber Gravestone Collection is sponsored by the American Antiquarian Society. The Web site and online image database have been created by David Rumsey and Cartography Associates.