A rare 6 volume 1905 San Francisco Sanborn Insurance Atlas showing the city as it was just months before the great earthquake and fire of 1906 has been added to the map site in collaboration with the San Francisco Public Library which owns the atlas and keeps it in its San Francisco History Center at the main library branch. The atlas was published in 1899/1900 and was updated manually several times by the publisher, the Sanborn-Perris Map Company of New York, with the last updates done in the fall of 1905. The 6 atlas volumes show the city in great detail, with building shape, height, construction materials, and many other details typical of fire insurance atlases of the period. Apparently the volumes were never updated after the earthquake and fire (except for a few small 1908 updates) because the atlas was damaged in the fire with some loss to the edges (as can be seen from the map images).
Update: a wonderful index and map placement tool for these maps is available at Maptcha.org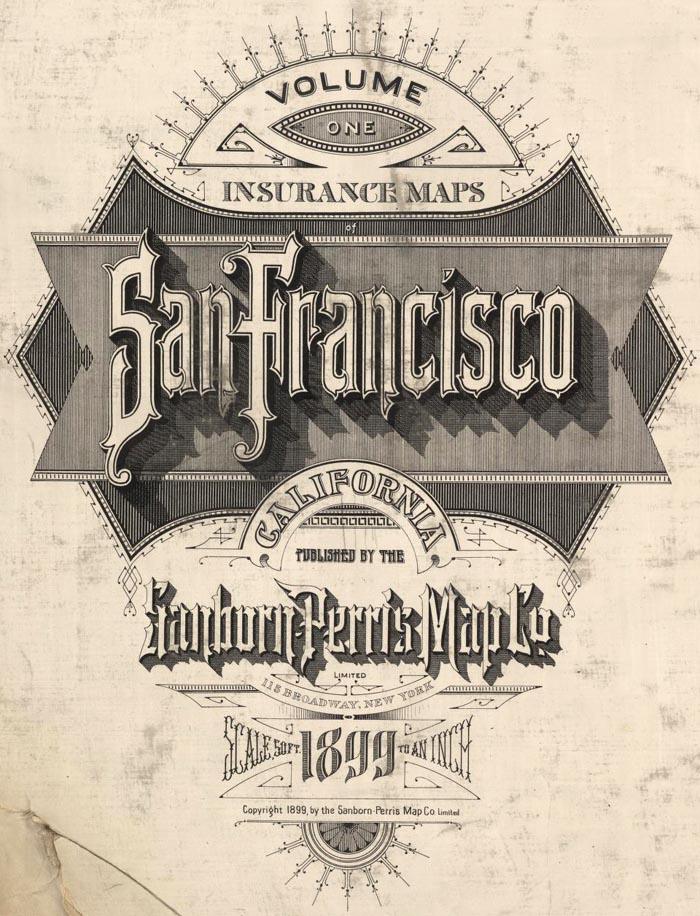 Index Map for Volume 1: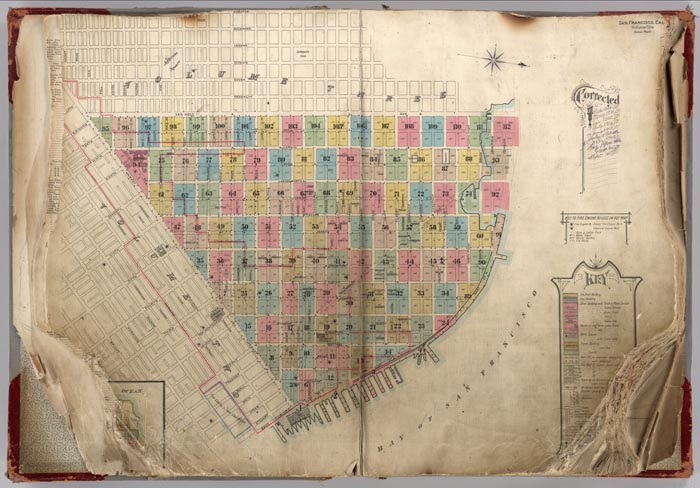 An example of the pages: Volume 1, Pages 5-6, blocks bounded by California, Washington, Davis, East and Market Streets: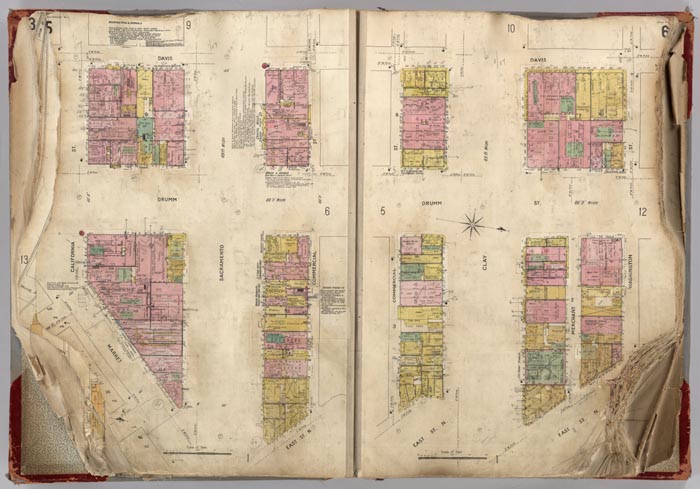 Detail of Pages 5-6, one block bounded by California, Sacramento, Davis, and Drumm Streets: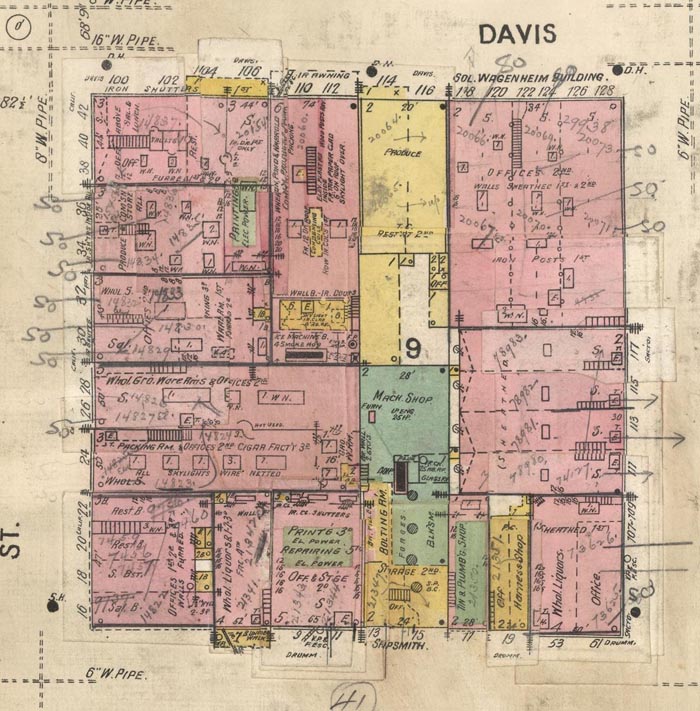 The Key explaining all the map symbols: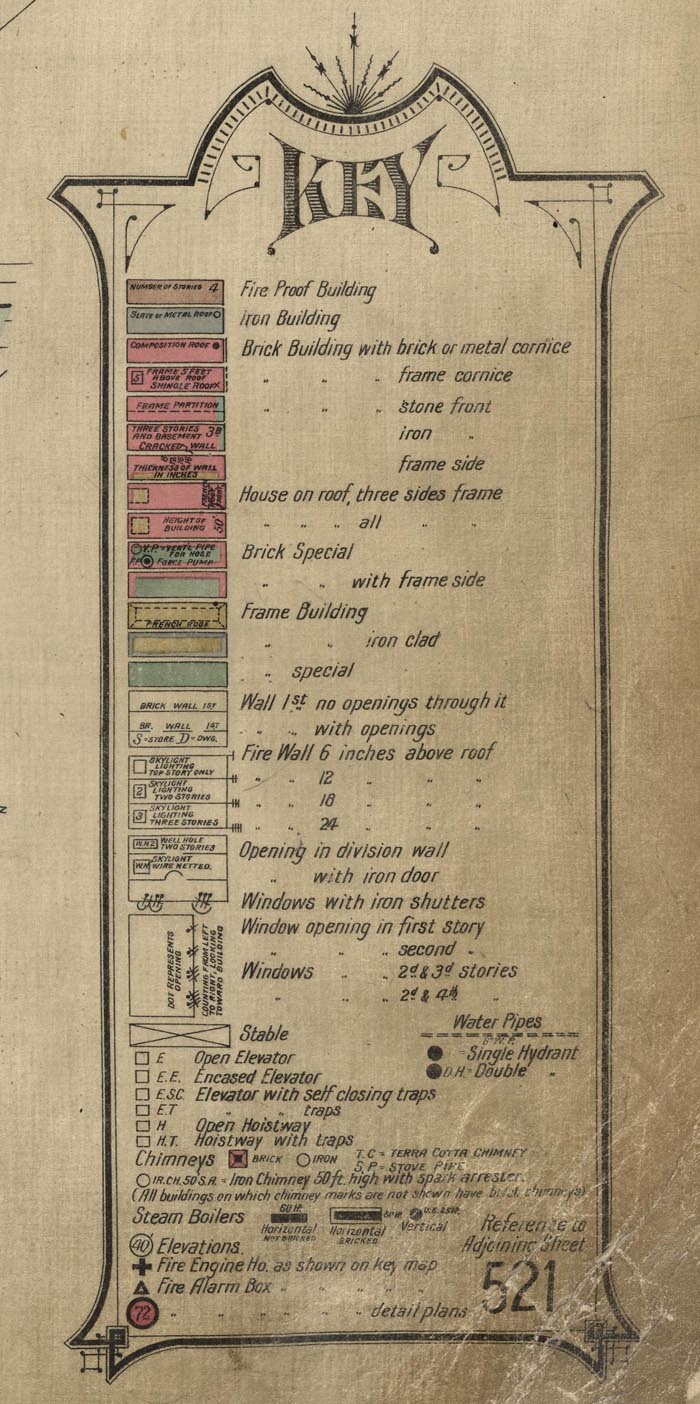 Index Map for Volume 2: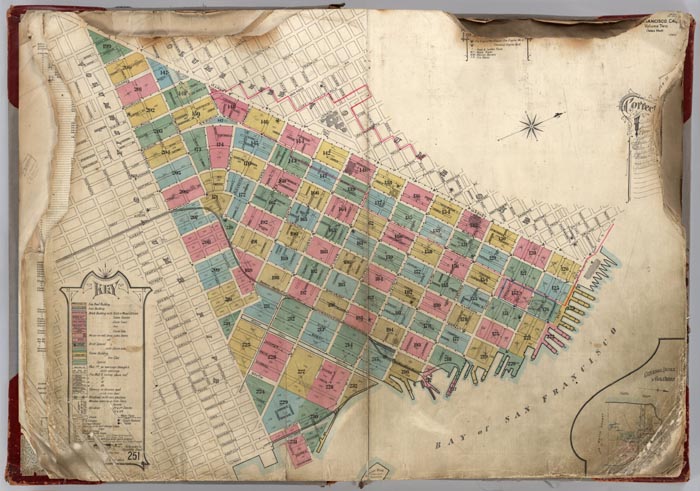 Index Map for Volume 3: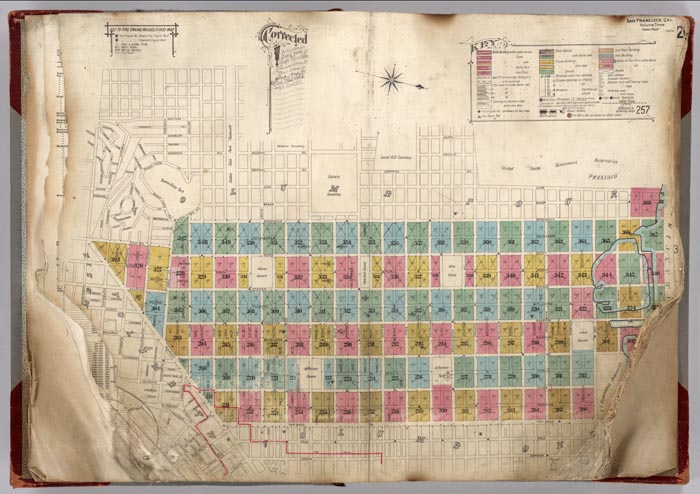 Index Map for Volume 4: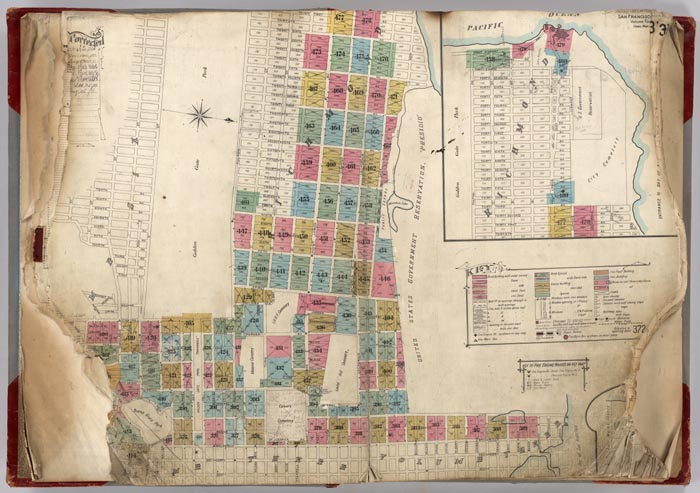 Index Map for Volume 5: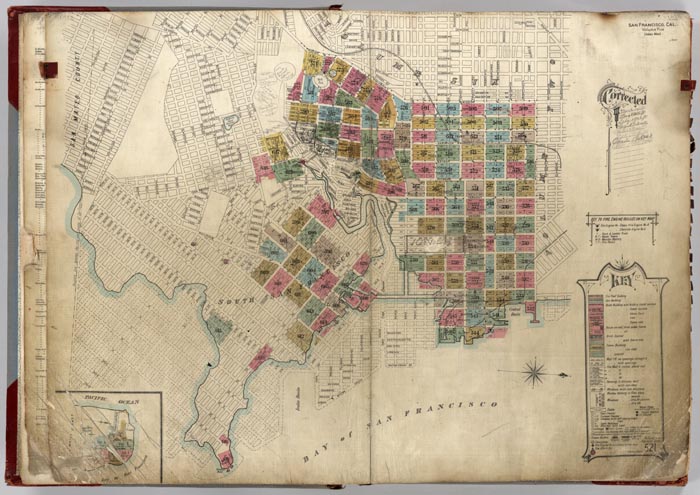 Index Map for Volume 6: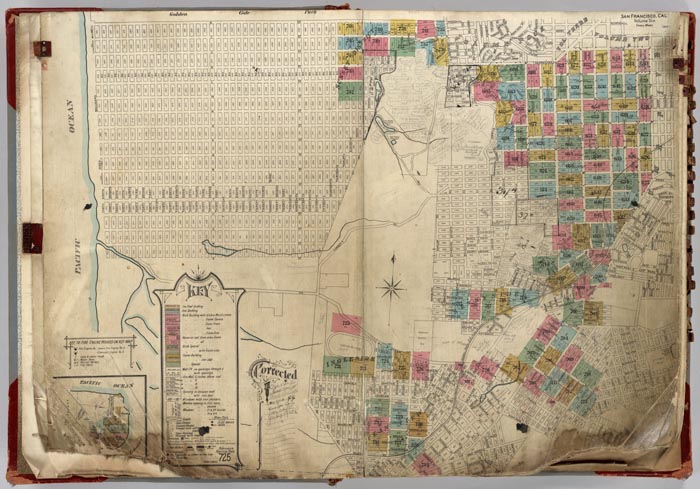 Many of the downtown blocks in this atlas can also be seen as street front drawings in the 1895 Illustrated Directory of San Francisco.
We are grateful to City Archivist Susan Goldstein of the San Francisco History Center, Book Arts and Special Collections, San Francisco Public Library for suggesting this project to us and making the volumes available for scanning and uploading to our online collection. We hope to collaborate on more projects with Susan and the San Francisco Public Library.